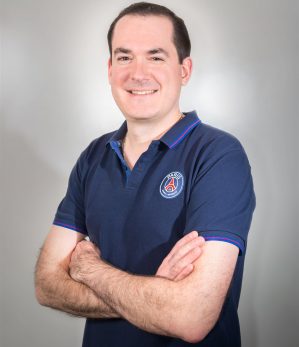 I'm

Kévin Bretécher
IT Project Manager at Paris Saint-Germain Academy USA
Current City

Austin, TX, United States

Previous City

Miami, FL, United States

Since 2009
10+ years of experience with all stages of the development cycle for dynamic projects.
Well-versed in numerous programming languages used in Web and software development.
Strong experience in project management.
Passionate about new technologies and entrepreneurship.
Project Management
Methodologies: Agile, Scrum
Services: Asana, Trello, Slack, Google G Suite
Software: Microsoft Office
Web Development
Languages: PHP 5/7, HTML 5, CSS 3, Javascript
Frameworks & libraries: Bootstrap 3/4, jQuery, Ajax
Web services API: REST, SOAP, WSDL, JSON, XML
Content Management Systems (CMS): WordPress
Object-oriented programming (OOP), MVC
Software Development
Languages: C, C++, C#, XAML
Frameworks: Microsoft .NET, Qt
Native Mobile Application Development
Windows 8 Modern UI: C#, XAML
Windows Phone 7: C#, XAML
System Administration
Linux Apache/Nginx MySQL PHP (LAMP/LEMP)
Services: Amazon Web Services (AWS), Digital Ocean, Cloudflare
Internet Information Services (IIS)
Versioning: Git, Subversion, Microsoft Team Foundation Server
My Interests
Passionate about new technologies and entrepreneurship.
I also have a keen interest in discovering new countries, new cultures.
Travel
Tennis
Hiking
Scuba Diving